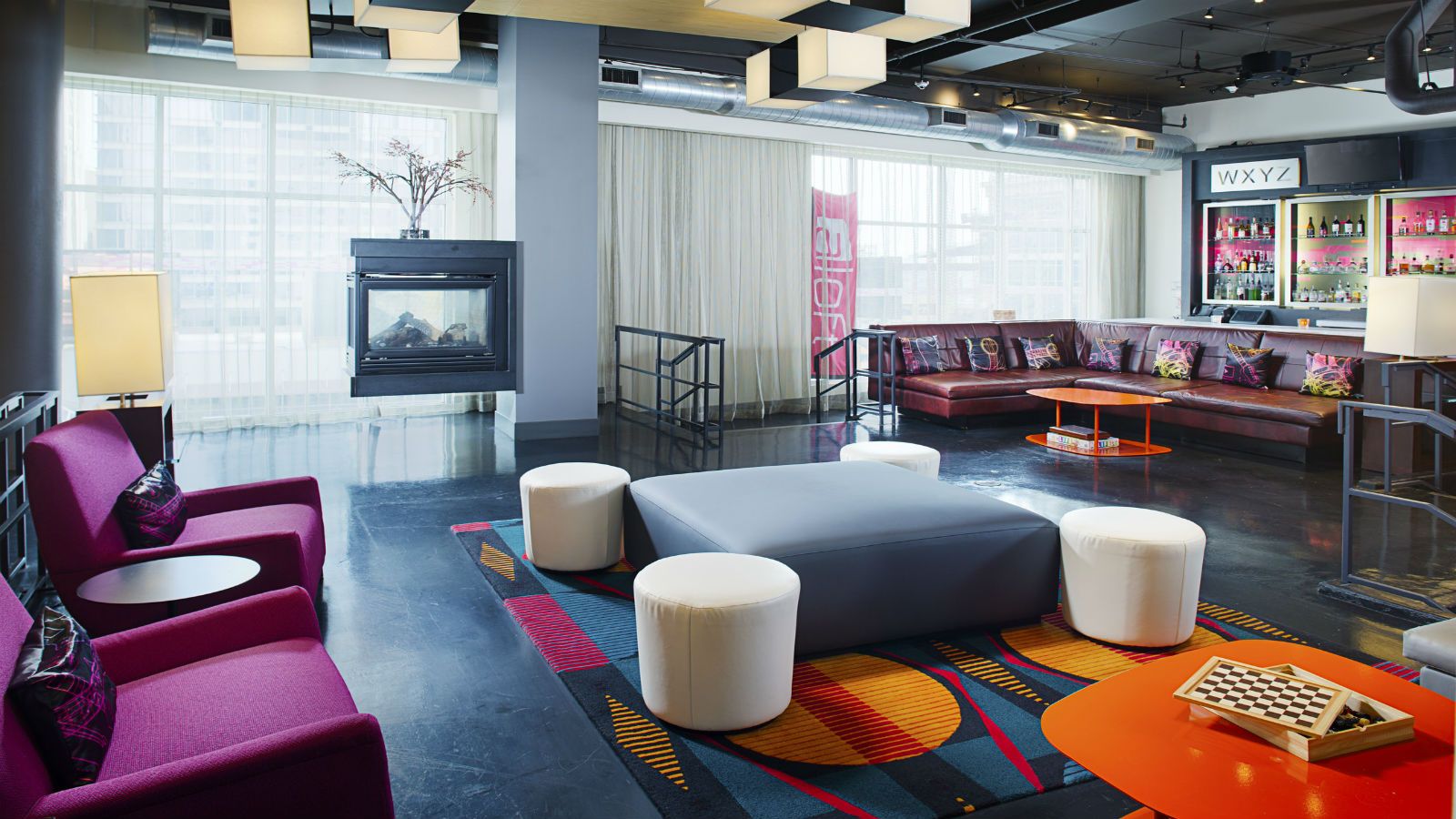 Getting Here:

If you are getting your directions via an online map site or your vehicle GPS, please plug in 111 South College Street, Charlotte, NC 28202 for more accurate directions. Our physical address is 210 Trade Street which is the address for the EpiCentre Complex – not just Aloft.
Elevators to reach the 5th floor Lobby are located at the Trade Street EpiCentre entrance or from the EpiCentre Parking Deck. From the EpiCentre Parking Deck, please utilize the orange elevators on level P1 or the red elevators on level P2.
Parking & Check-in:
Valet Parking is $25 per day with in and out privileges. Self-parking is available in the EpiCentre parking garage and managed through Preferred Parking, please contact (704) 375-6014 for pricing information.
We recommend the Valet option as you will receive unlimited in/out privileges and these can be posted to your guestroom. With Self Parking, you will need to pay each time you leave and these charges cannot be posted to your guestroom – you pay the parking attendant on departure directly. Hotel Directions will lead you directly to the Valet parking area which is between Blackfinn and Vida restaurants.
If you Self Park – please park on levels P1 or P2 and take the orange elevators on P1 or red elevators on P2 to the 5th floor lobby. These elevators are marked with the Aloft logo. These elevators are shared with the EpiCentre Complex until lobby level. If you park on Levels P3 or P4, please note that they do not have an elevator to the lobby. Luggage carts are not in the parking decks, they are available on the lobby level.
When arriving to the 5th floor lobby, please have your credit card and ID ready as they are required for check-in. Our Front Desk talent are ready to greet you and ensure a flawless stay.
The Urban "Noise" Experience
The hotel is located in the bustling heart of urban uptown Charlotte with all of your business and entertainment needs literally steps away. The Epicentre is a destination with many restaurants and bars and can be lively and loud. At check-in, if you are a light sleeper, please inquire of the availability for a room facing away from EpiCentre. All rooms are equipped with ear plugs and we also offer on request a sleep machine Sweet Dreams kit featuring sounds of nature or white noise, eye patches, ear plugs and a sachet of lavender.
EpiCentre Dress Code
Please note that there is a dress code enforced at the EpiCentre. Dress code is not applicable to inside the hotel. Clothing that is not allowed at the EpiCentre after 8 PM includes: work boots or high top shoes of any kind, dirty or damaged shoes, excessively torn or ripped clothes, baggy pants and sagging clothing, undergarments and plain white t-shirts, tank tops on men, profane images or verbiage on clothing, bandanas or other head coverings excluding religious or medical pieces, athletic wear and hats, and suggestive or overtly sexual clothing.
Hotel Amenities:
Once you're here, we invite you to enjoy our a-list amenities:
Re:fuel by Aloft - grab-n-go style breakfast available daily located in the lobby. Ice is also located in the re:fuel area.
W XYZ bar - open at least 5pm-12am every day.
Room Service - looking for more than re:fuel options, inquire with the Front Desk for partner restaurants that will deliver to the hotel.
Business Center - open 24 hours.
Re:charge - our state-of-the-art fitness center open 24 hours on the 6th floor.
We look forward to seeing you! Please contact us at 704-333-1999
if you have any questions for us prior to your arrival.